ATC 212x

After the motor blew up this old worn out 1985 Honda ATC 200x sit quietly in the barn for many years. It had seen its day of jumping romping and roosting. The original 196cc Honda motor was scattered. The frame and the swing arm had been beat and patch welded in the typical weak spots. The bearings, breaks, throttle, plastic and a few other things were long over due to be replaced or repaired.

Fast forward to a couple months ago walking trough Harbor Freight I spotted a 212cc Predator motor on sale for $99 and I thought to myself "that would be cool (and inexpensive) to put in something" and then I remembered the old 200x in the barn, I think I can do it!

Thus was born the idea for the ATC 212x project.


---
First set out to modify the frame to fit the new Predator 212cc conversion swap.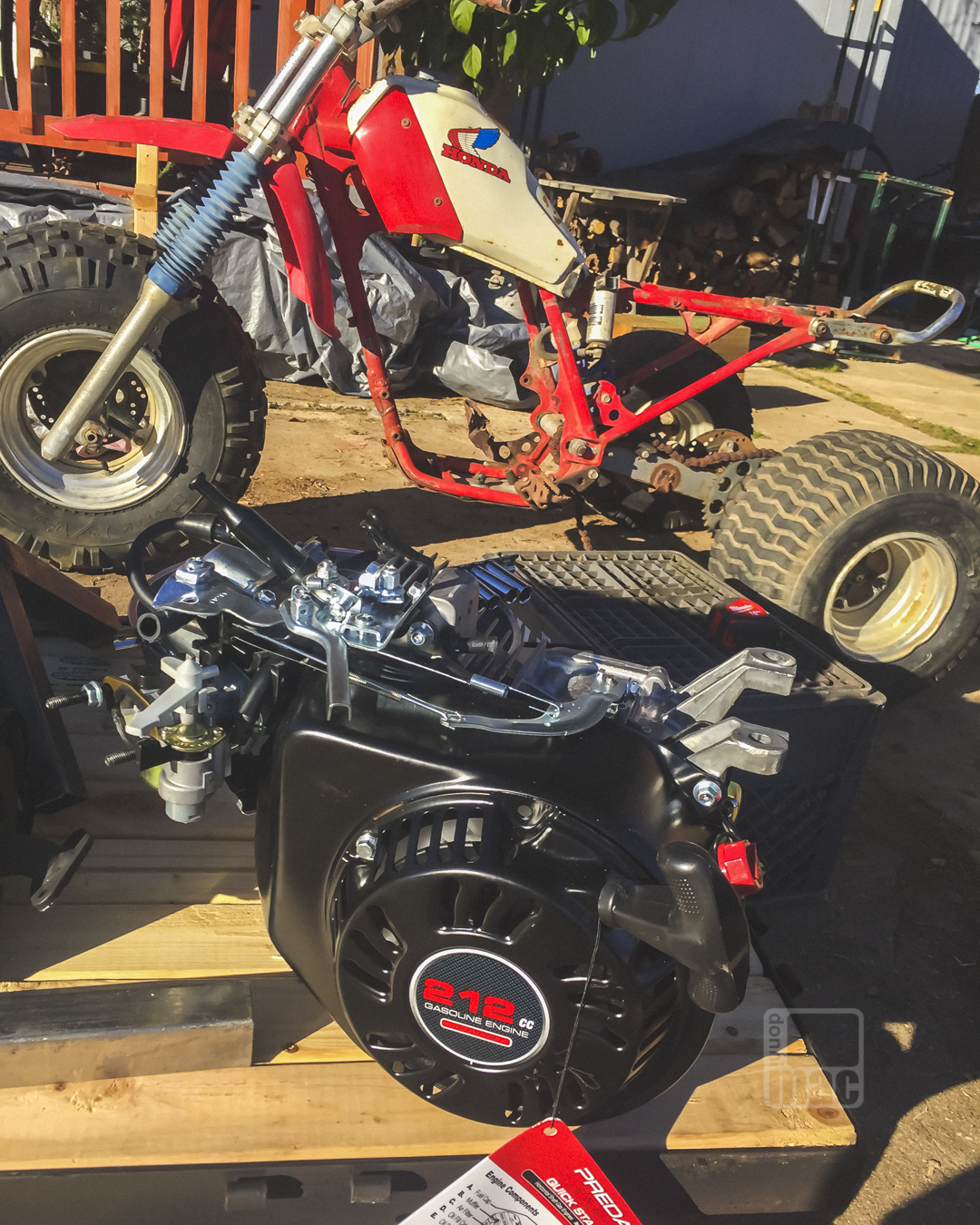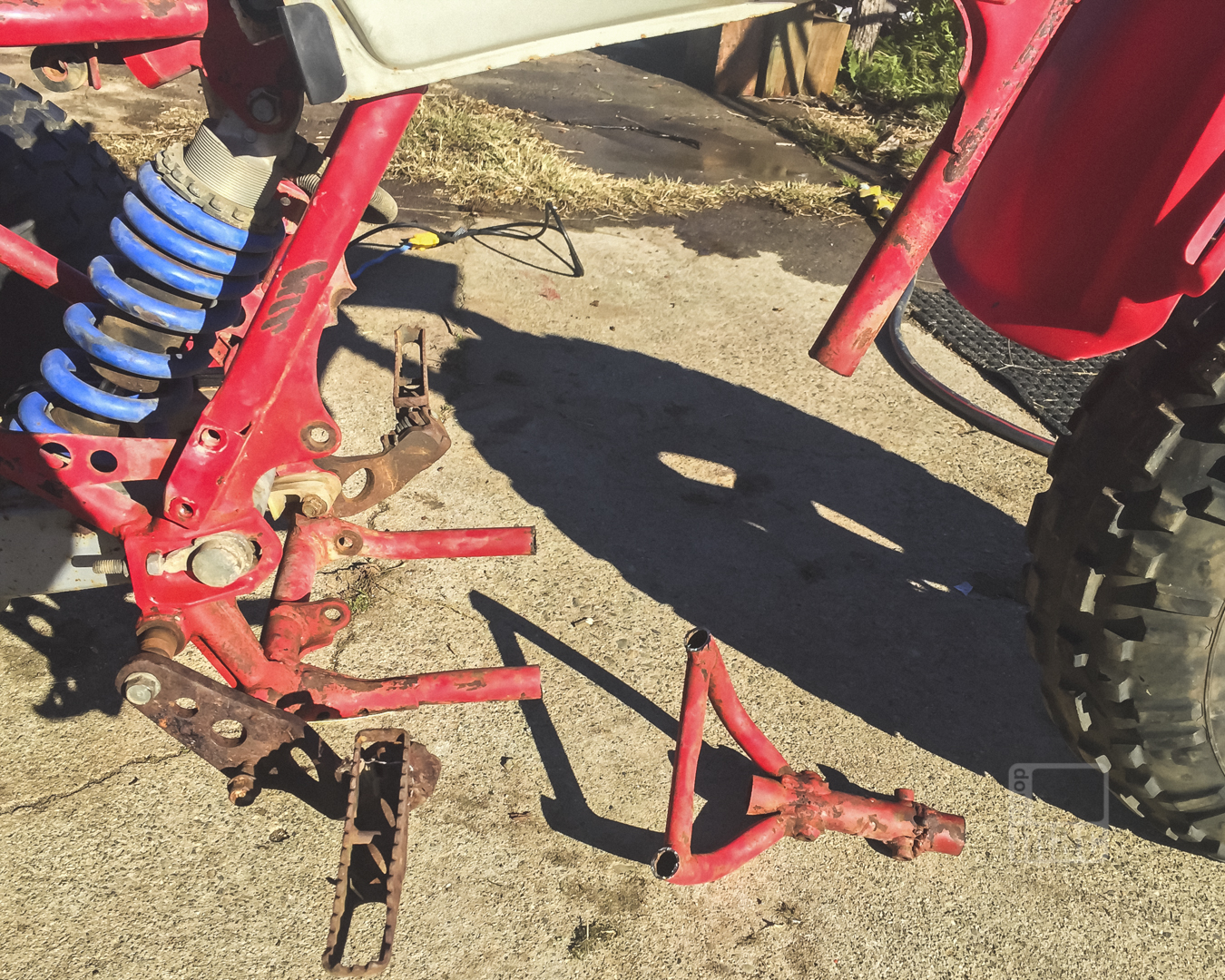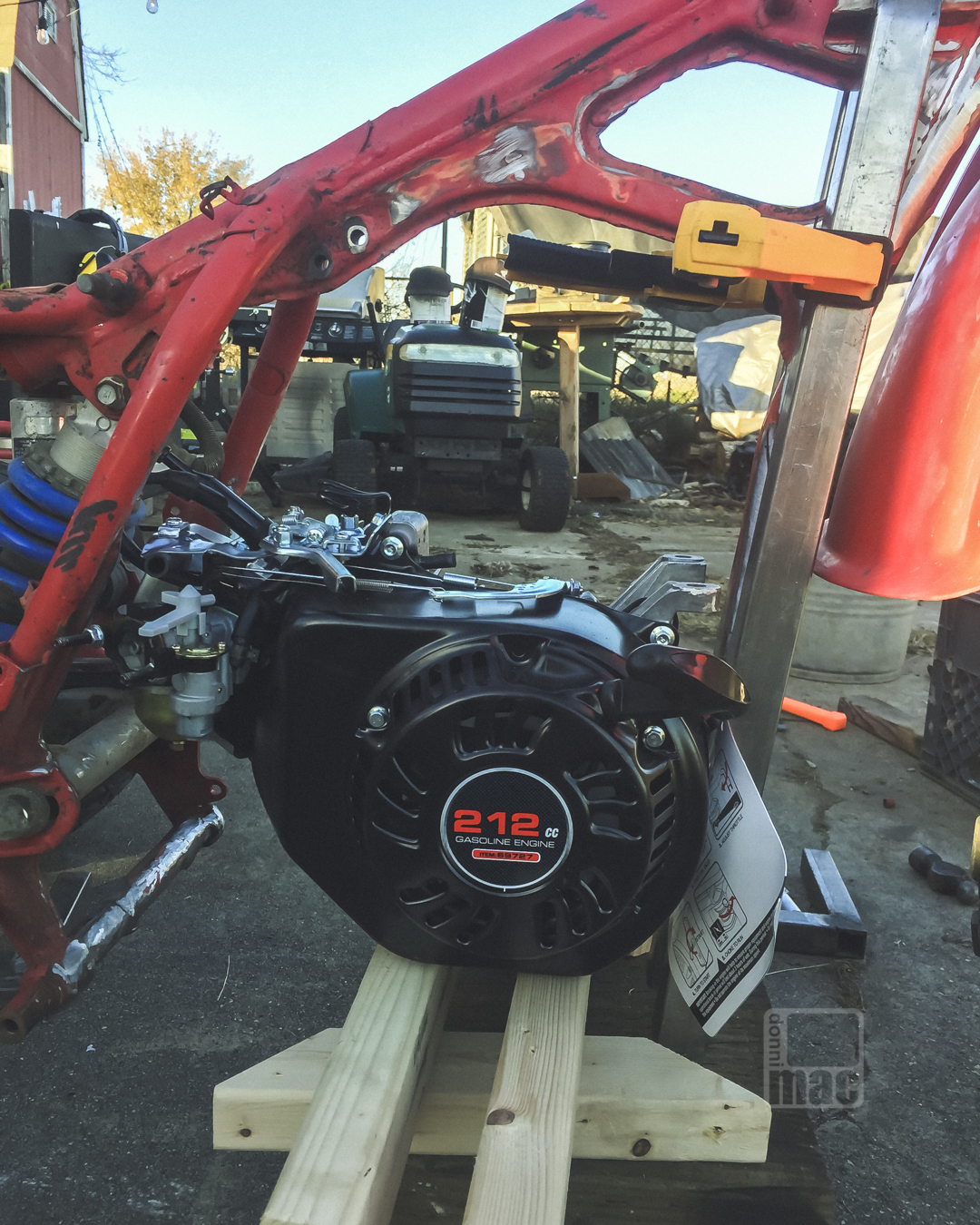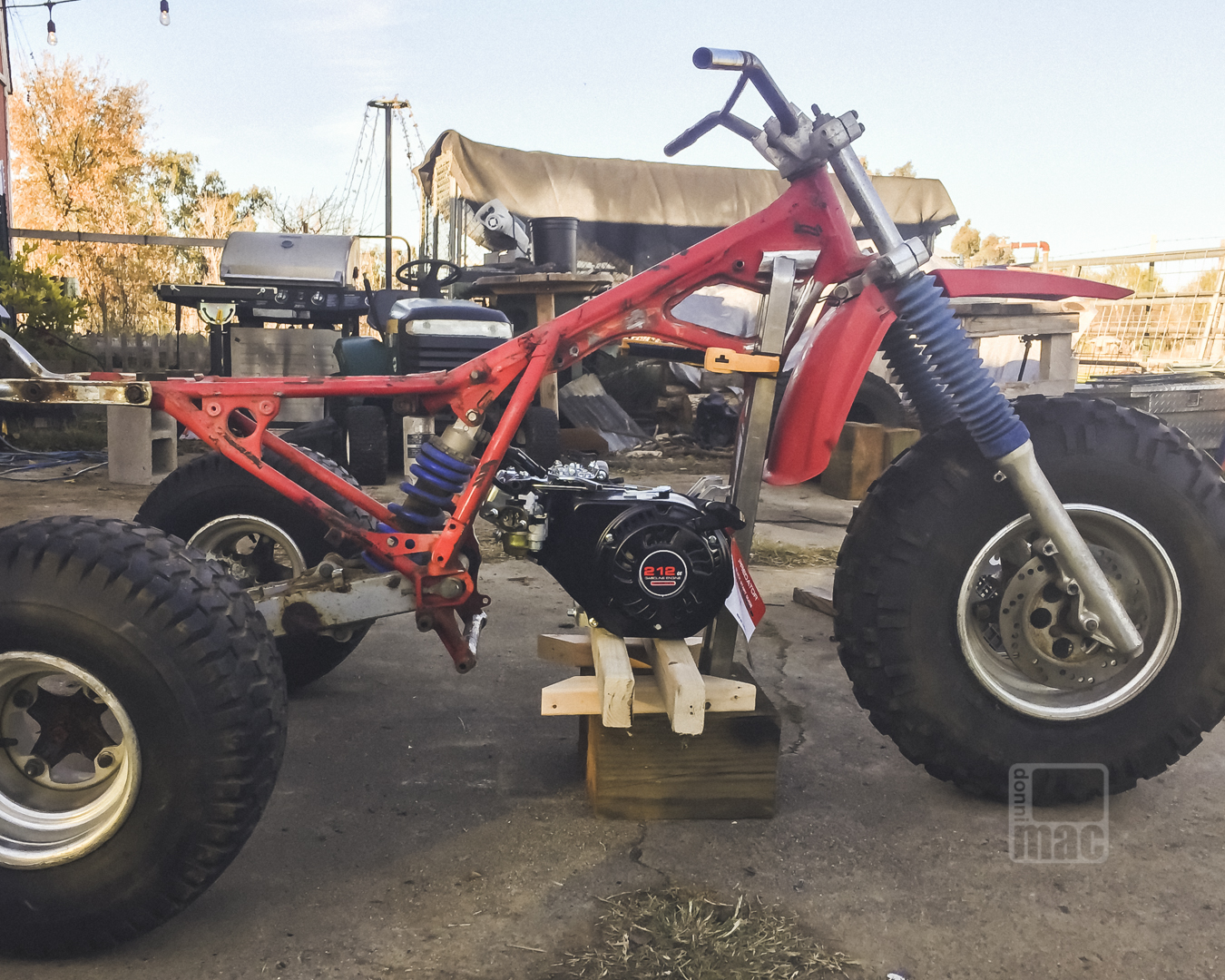 ---
Breaking the aged hub loose, making due with what we had.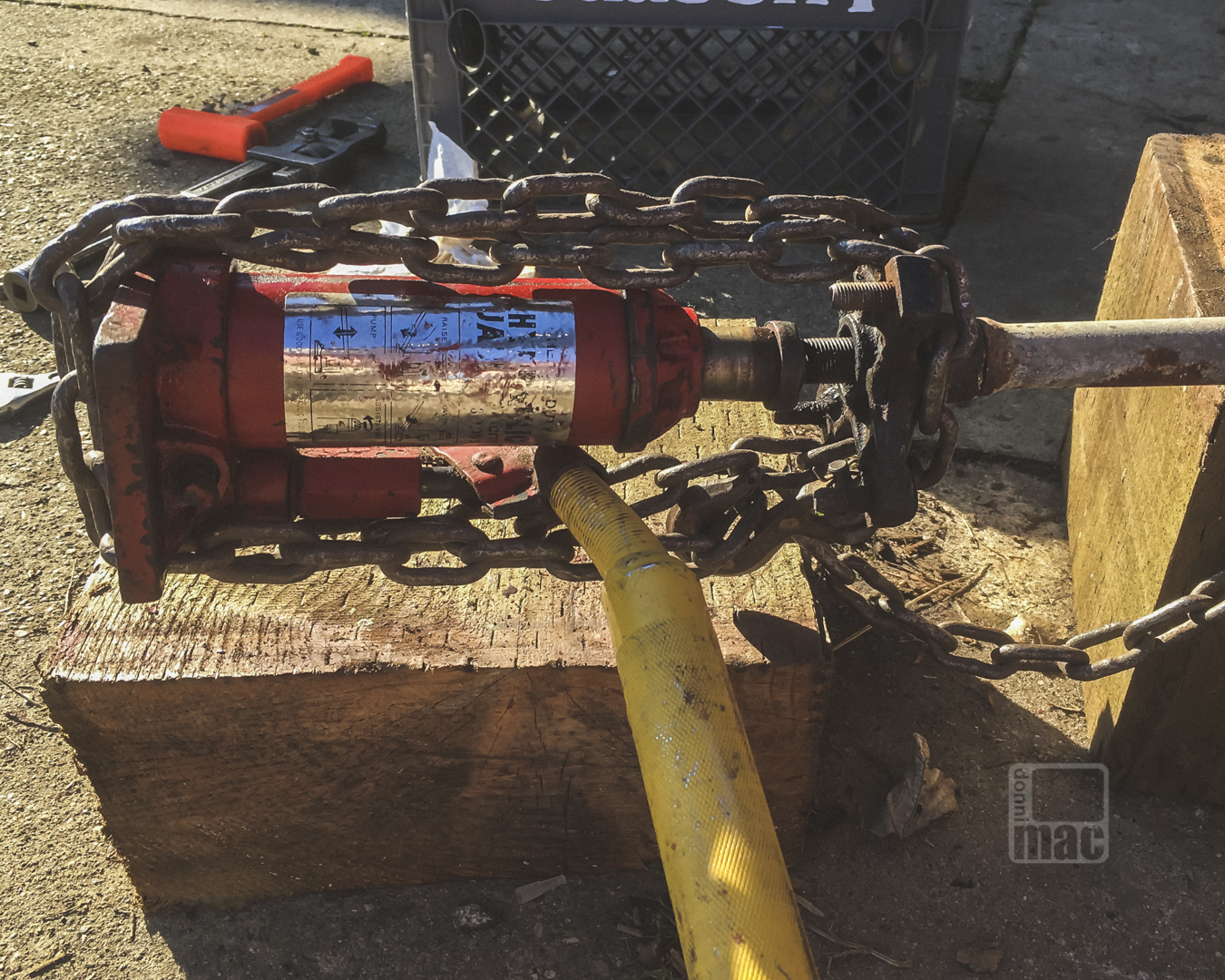 ---

Drilling the new #41 Sprocket, another great use for Diet Coke.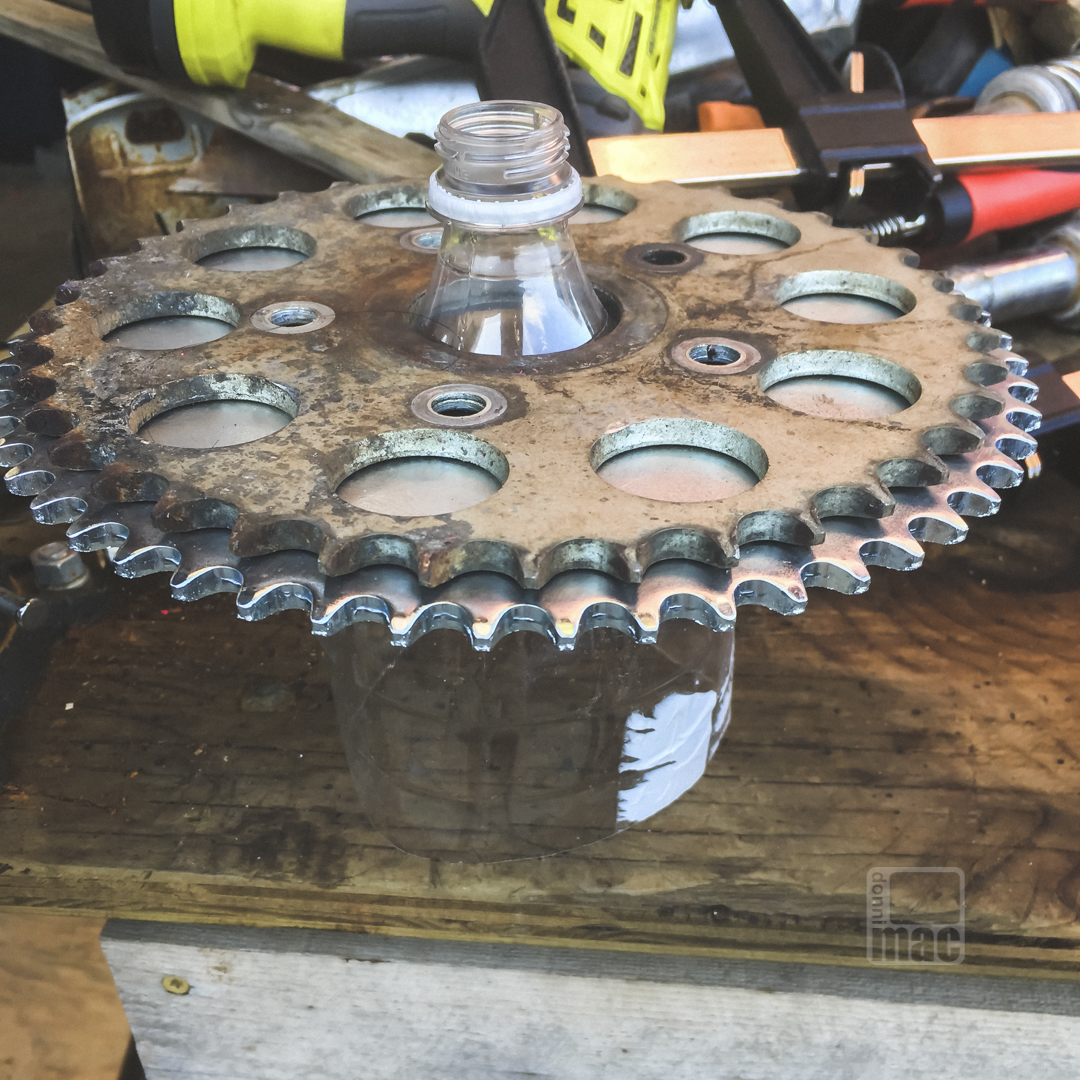 ---
Mock fitting the Harbor Freight Predator 212cc 6.5 hp motor into the new Hondat 200x frame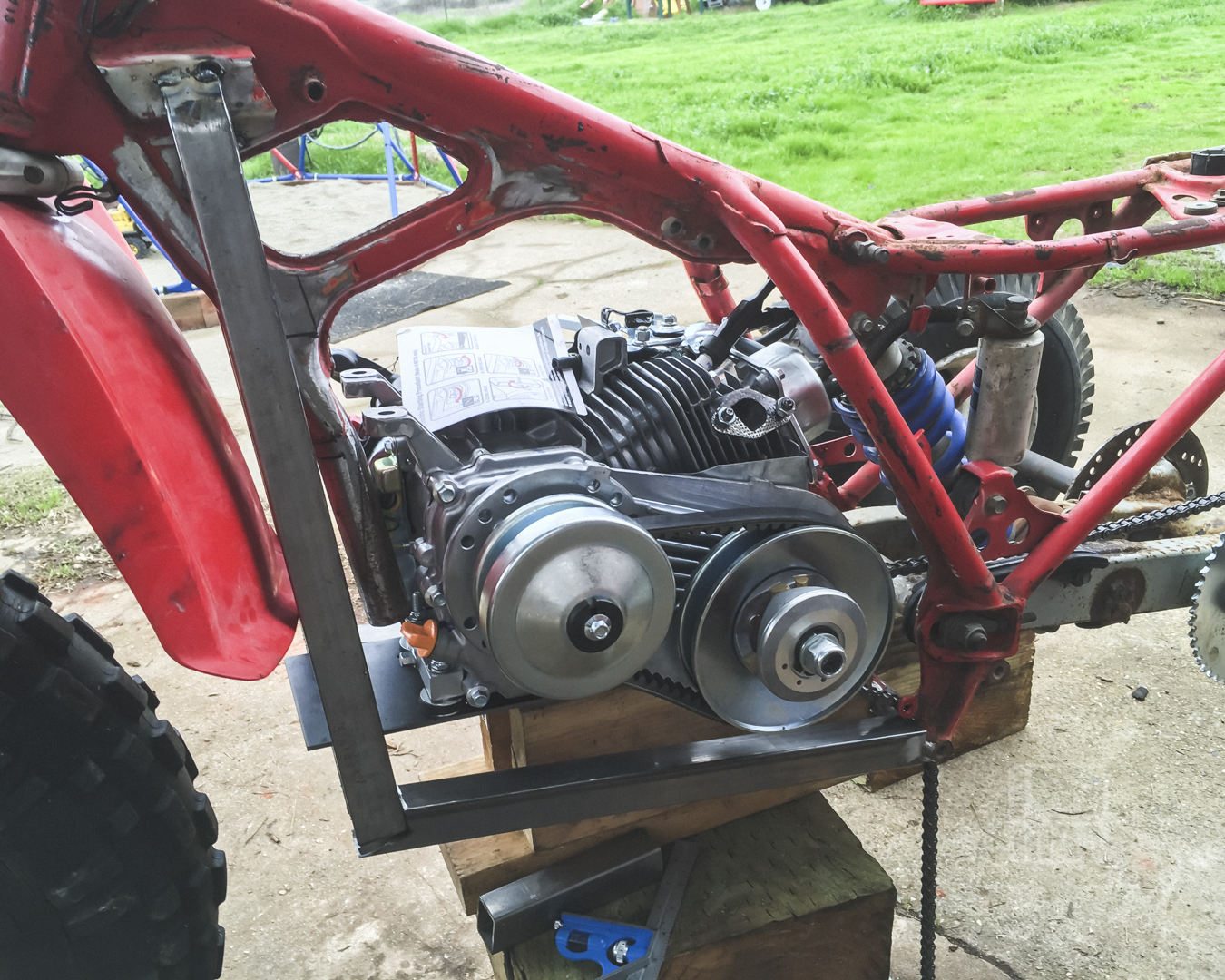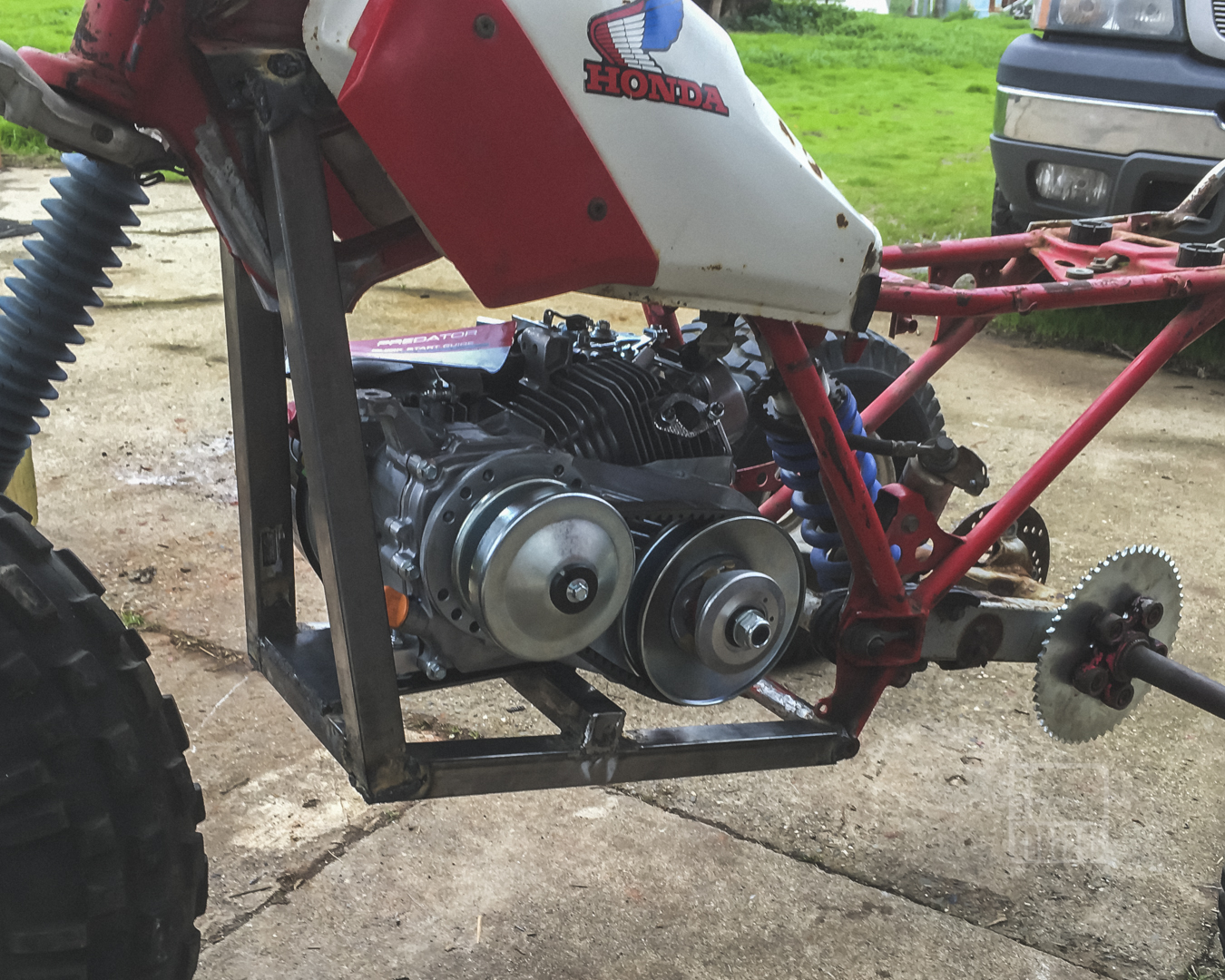 ---
Reinforcement on the weak spot of the old swing arm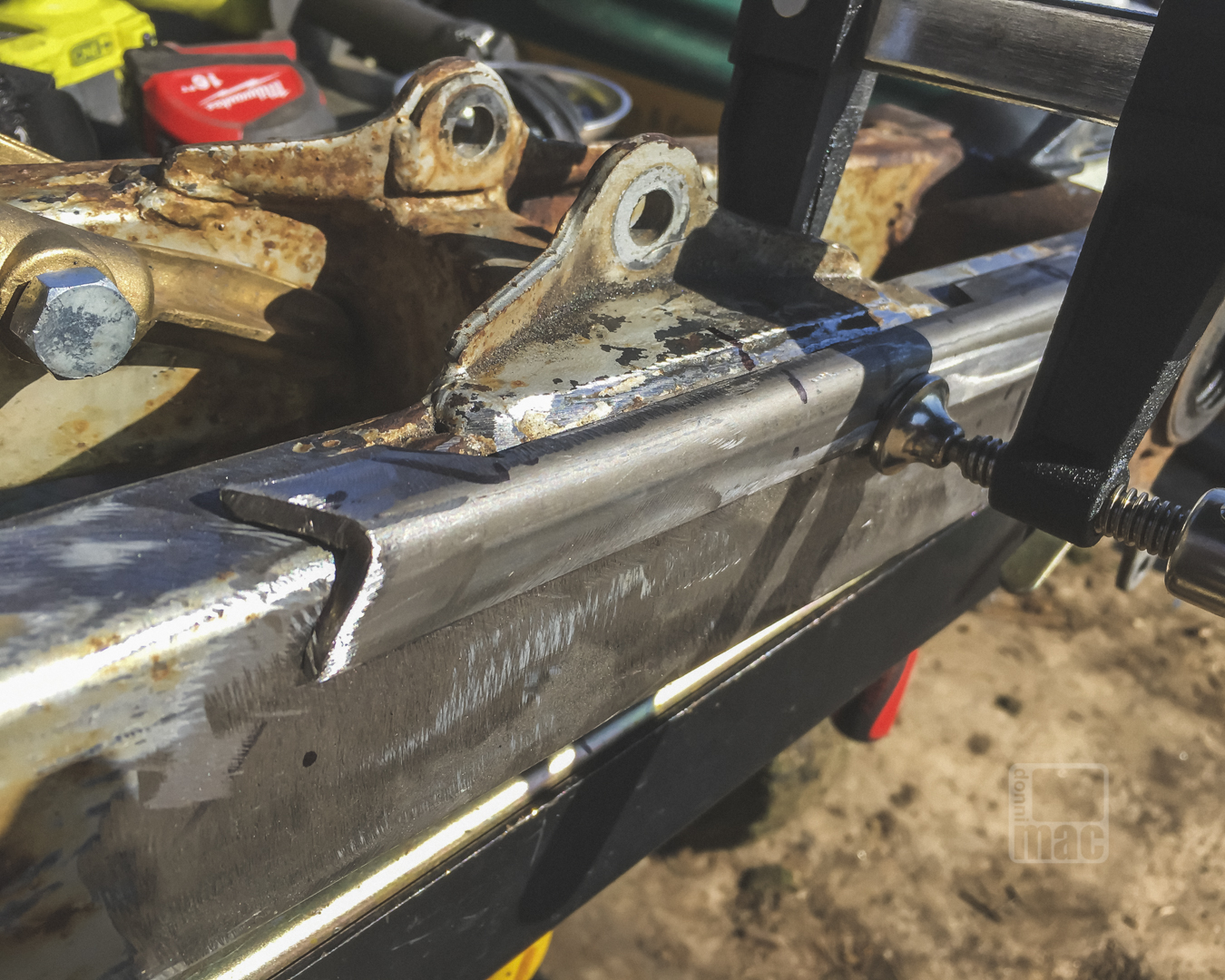 ---
Frame back from powder coat. You know you have a great woman when she lets you build a bike in the dinning room!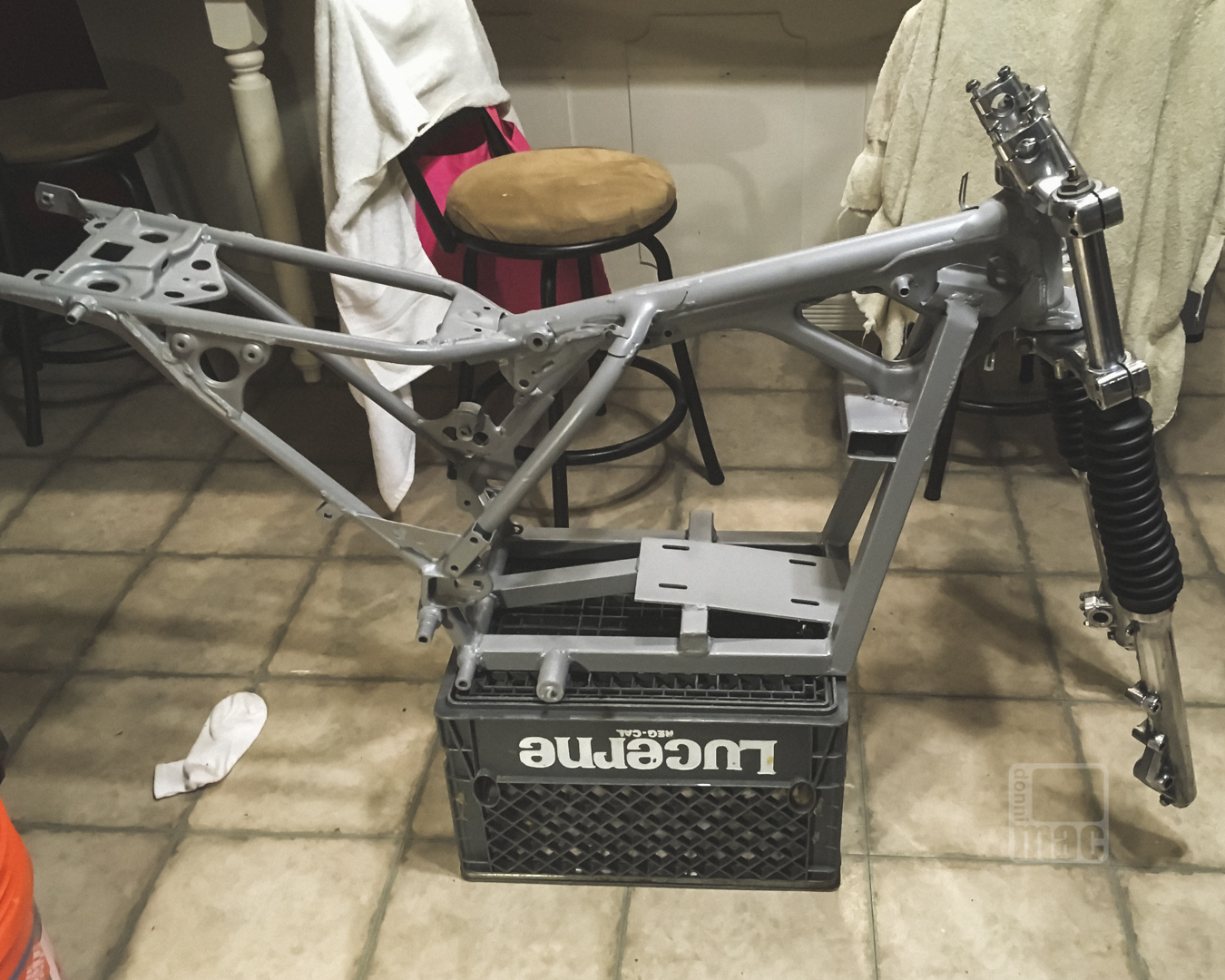 ---
Bolt up time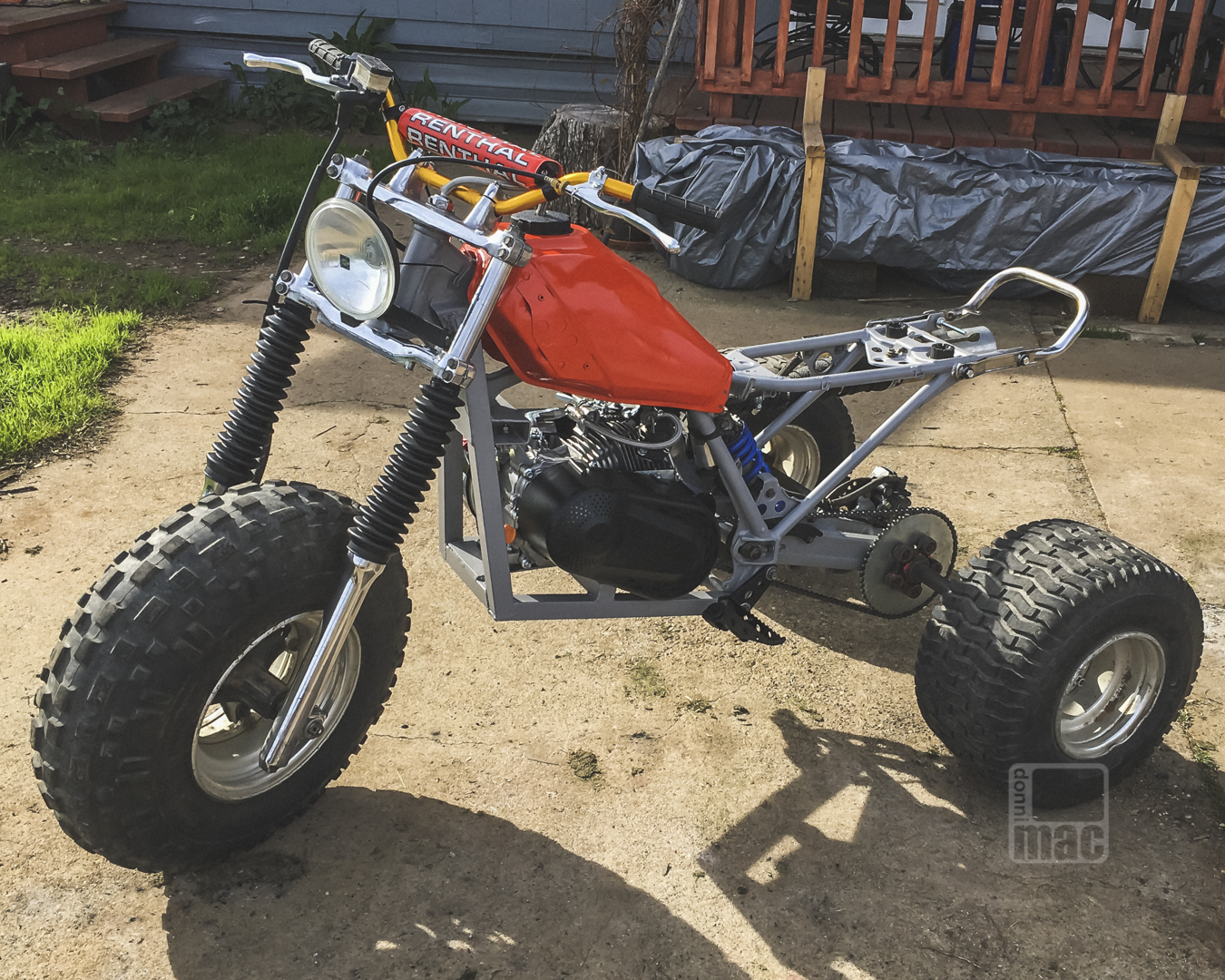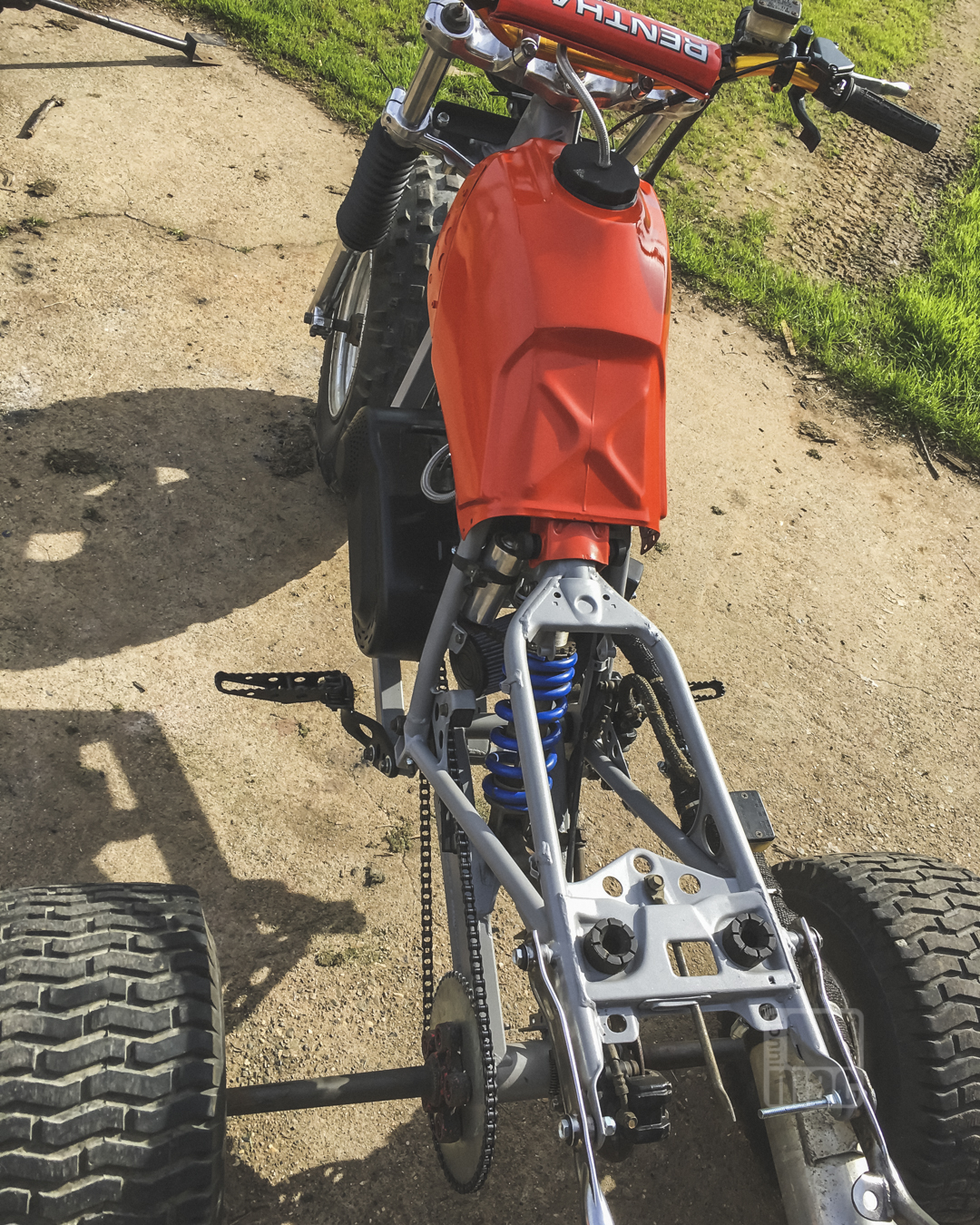 ---
Break in the new Harbor Freight 8 in polisher on the old Cobra Exhuast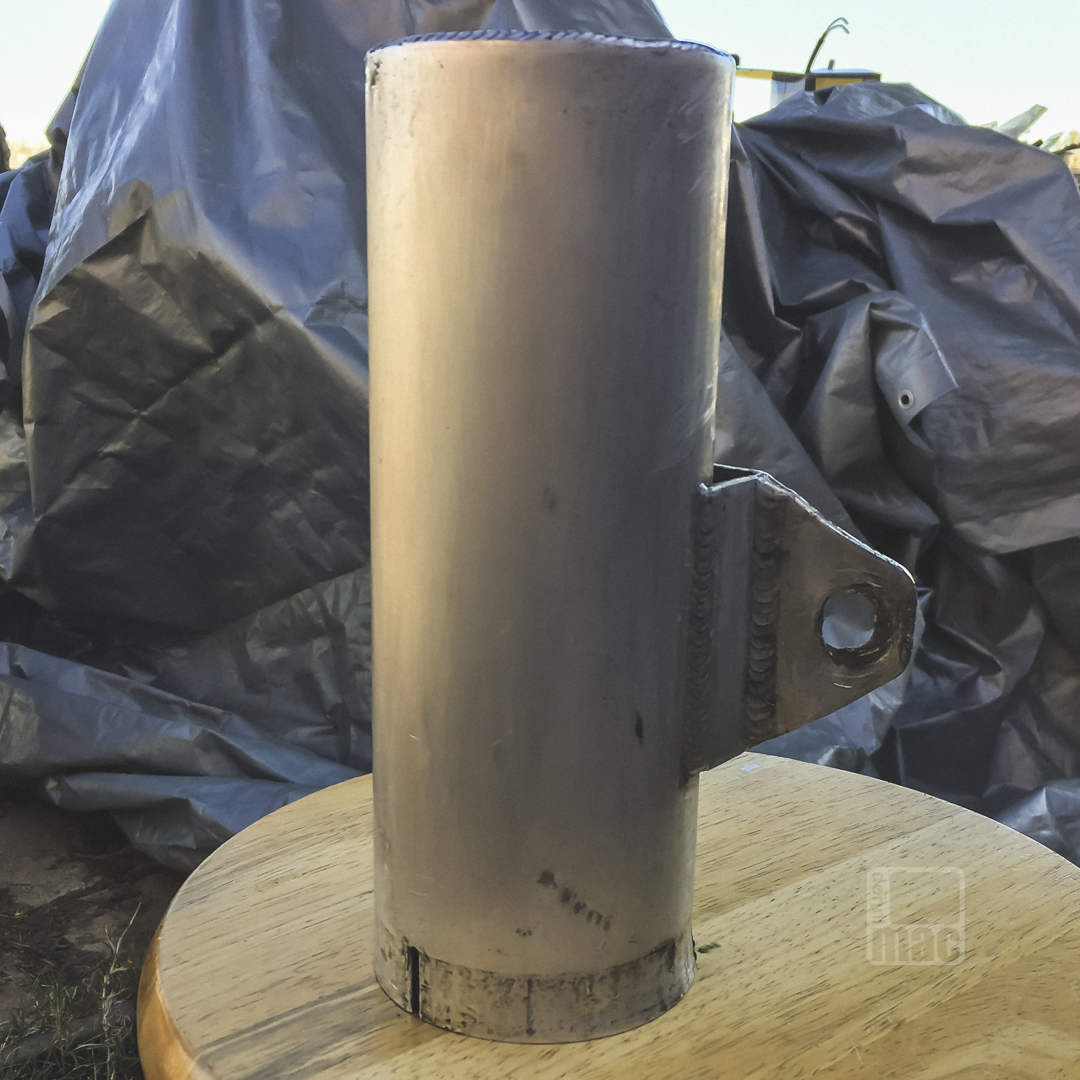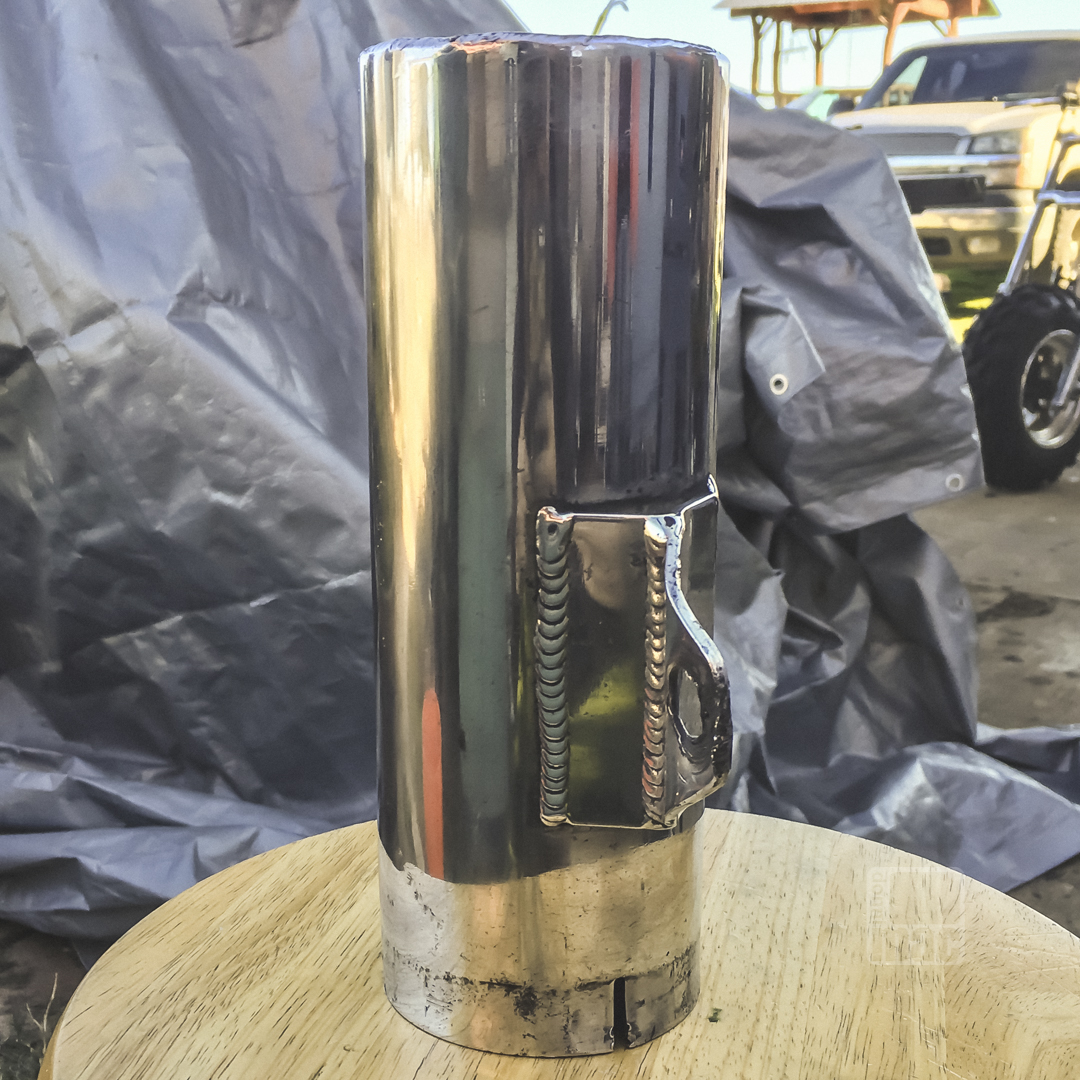 ---
Created new gas tank air shrouds scoops from and old pice of diamond plate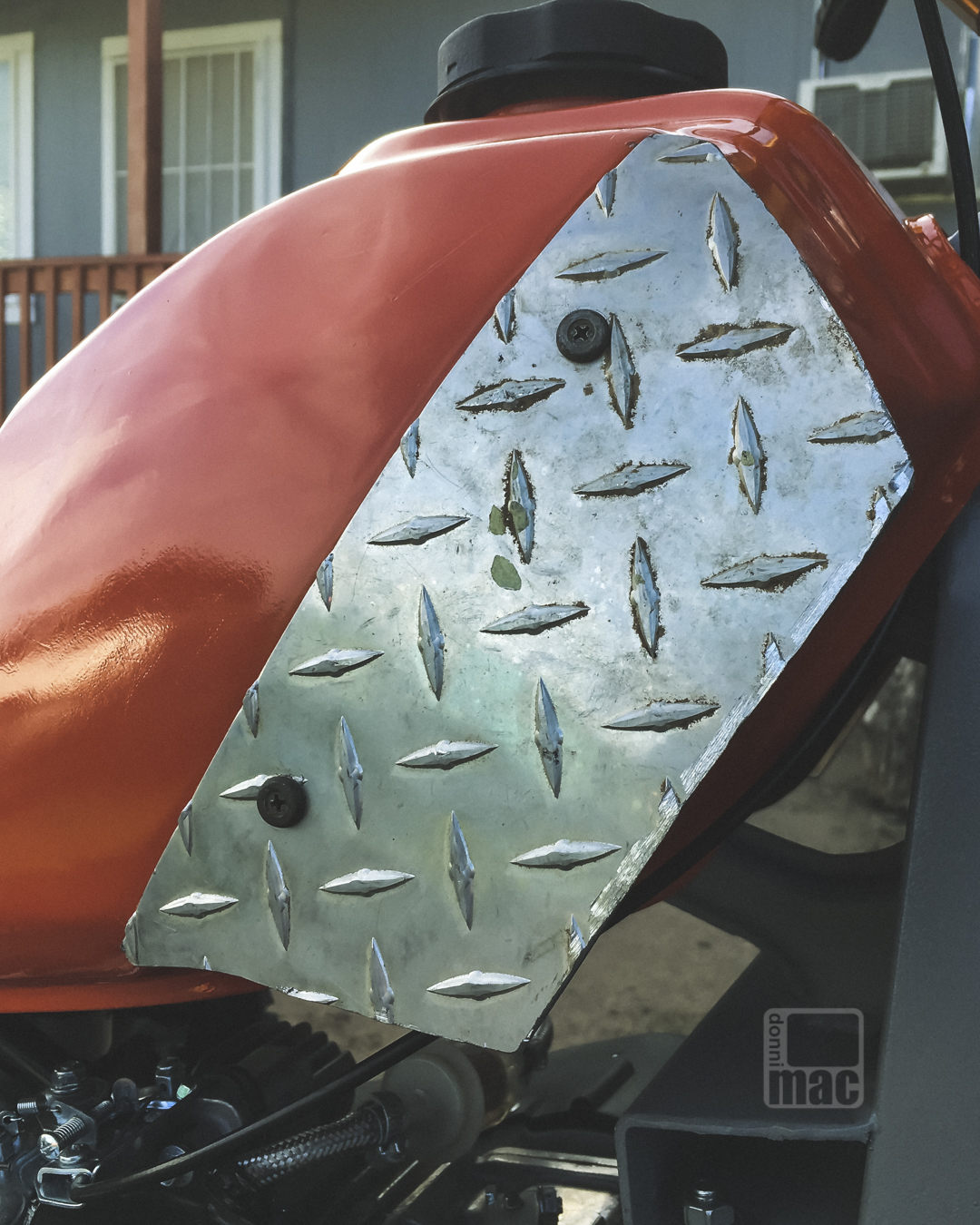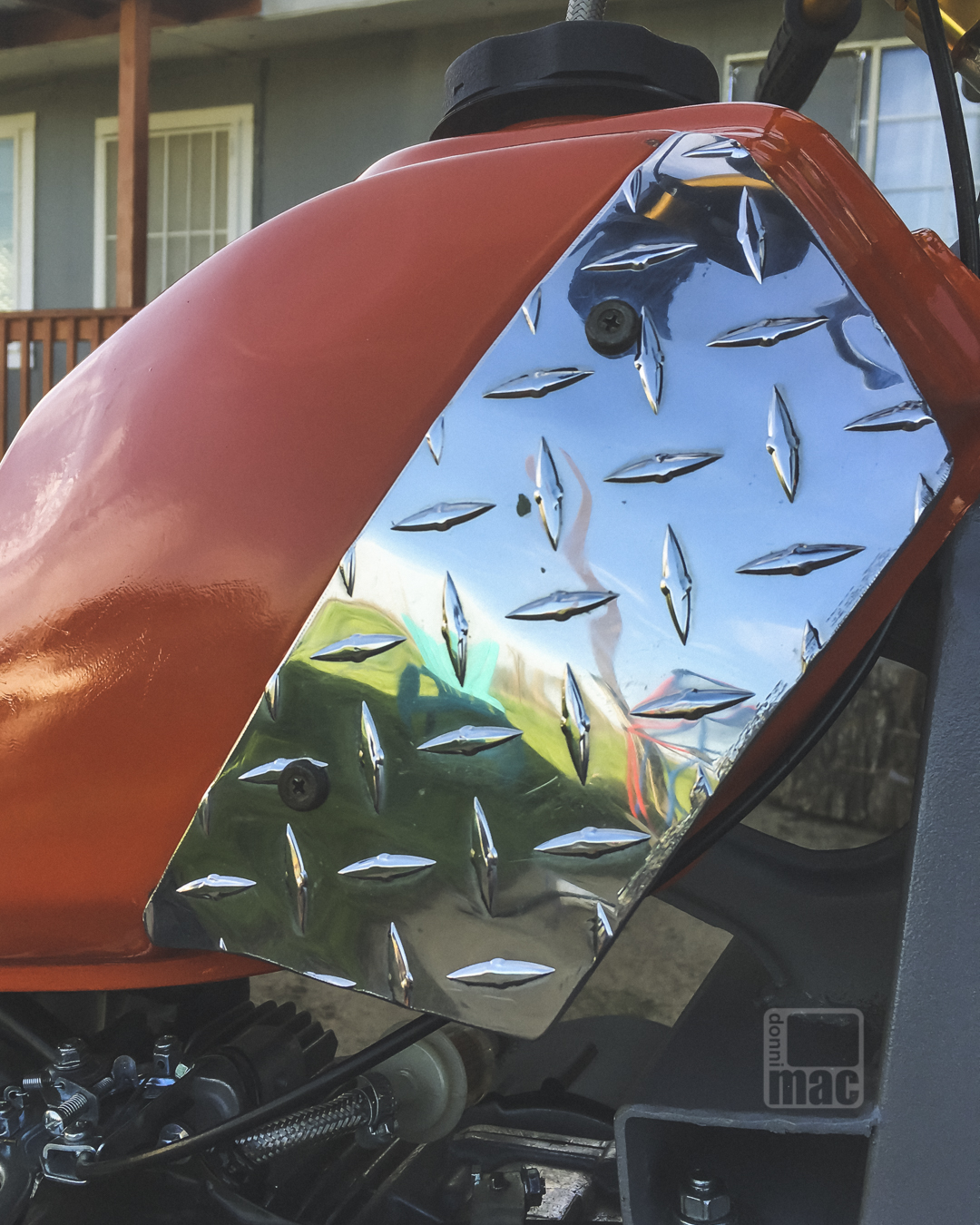 ---
Doing away with the 200x red white blue theme and going with more of a old shool silver look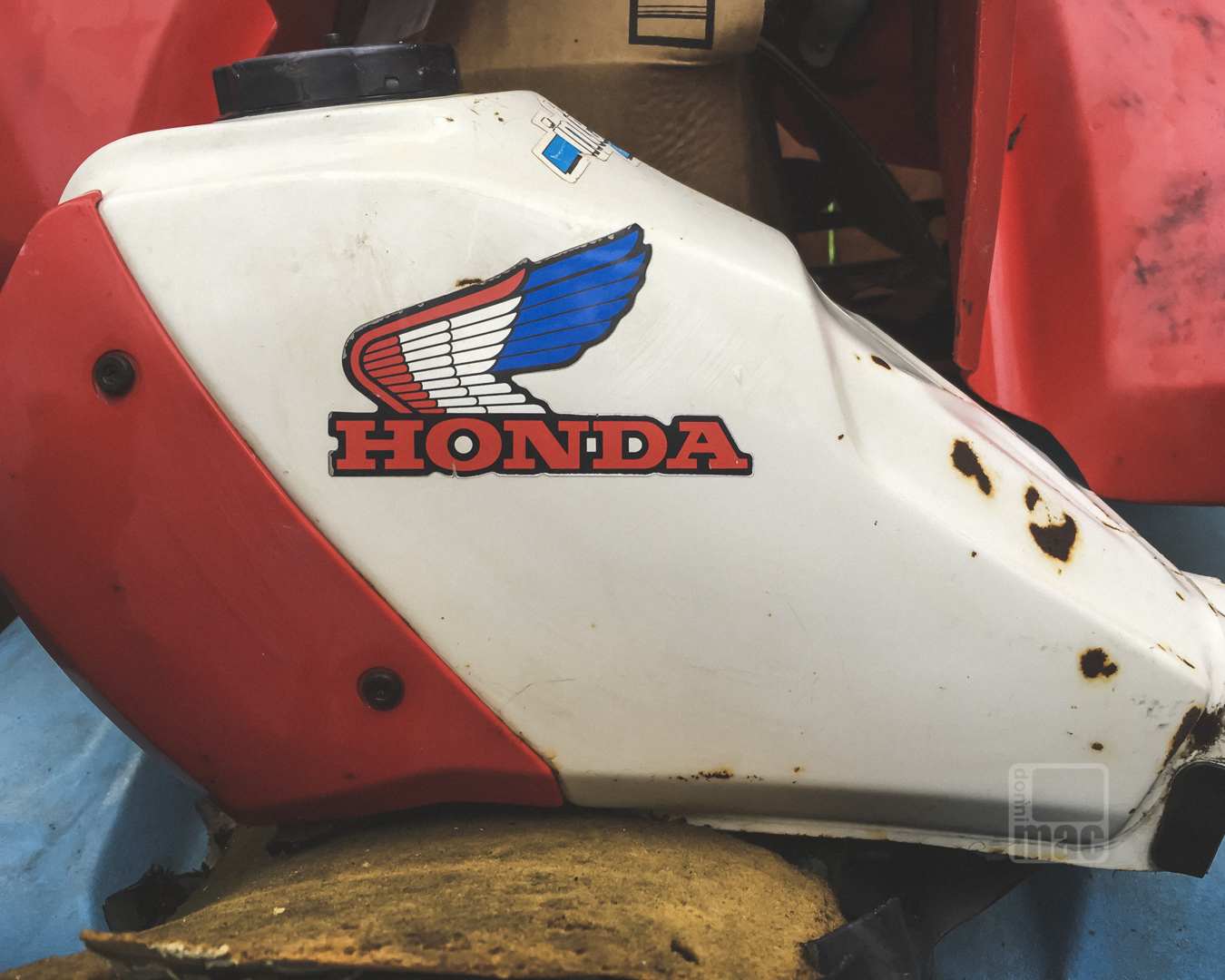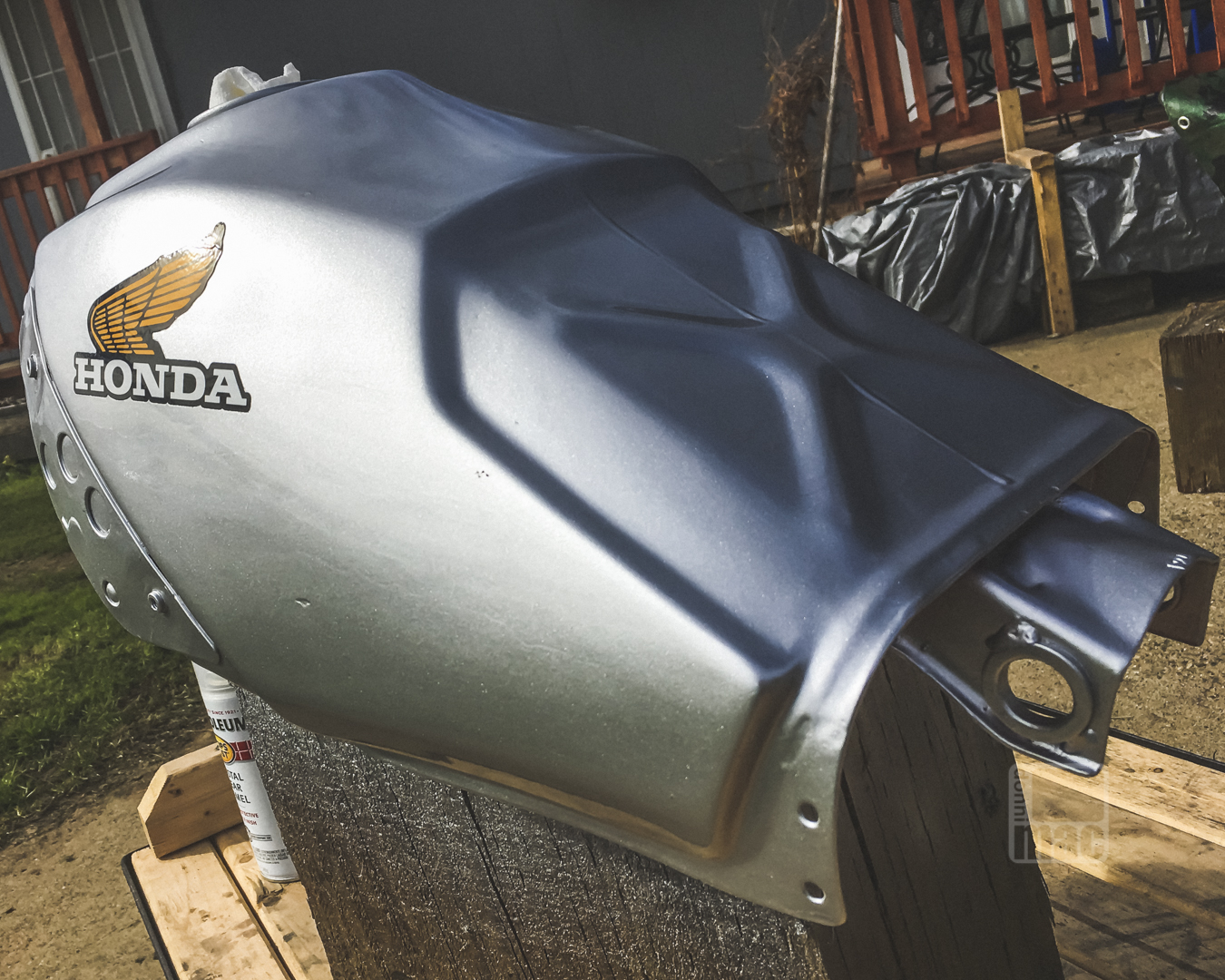 ---
New tires are in! Rear tires and rims and a new front tire to be installed.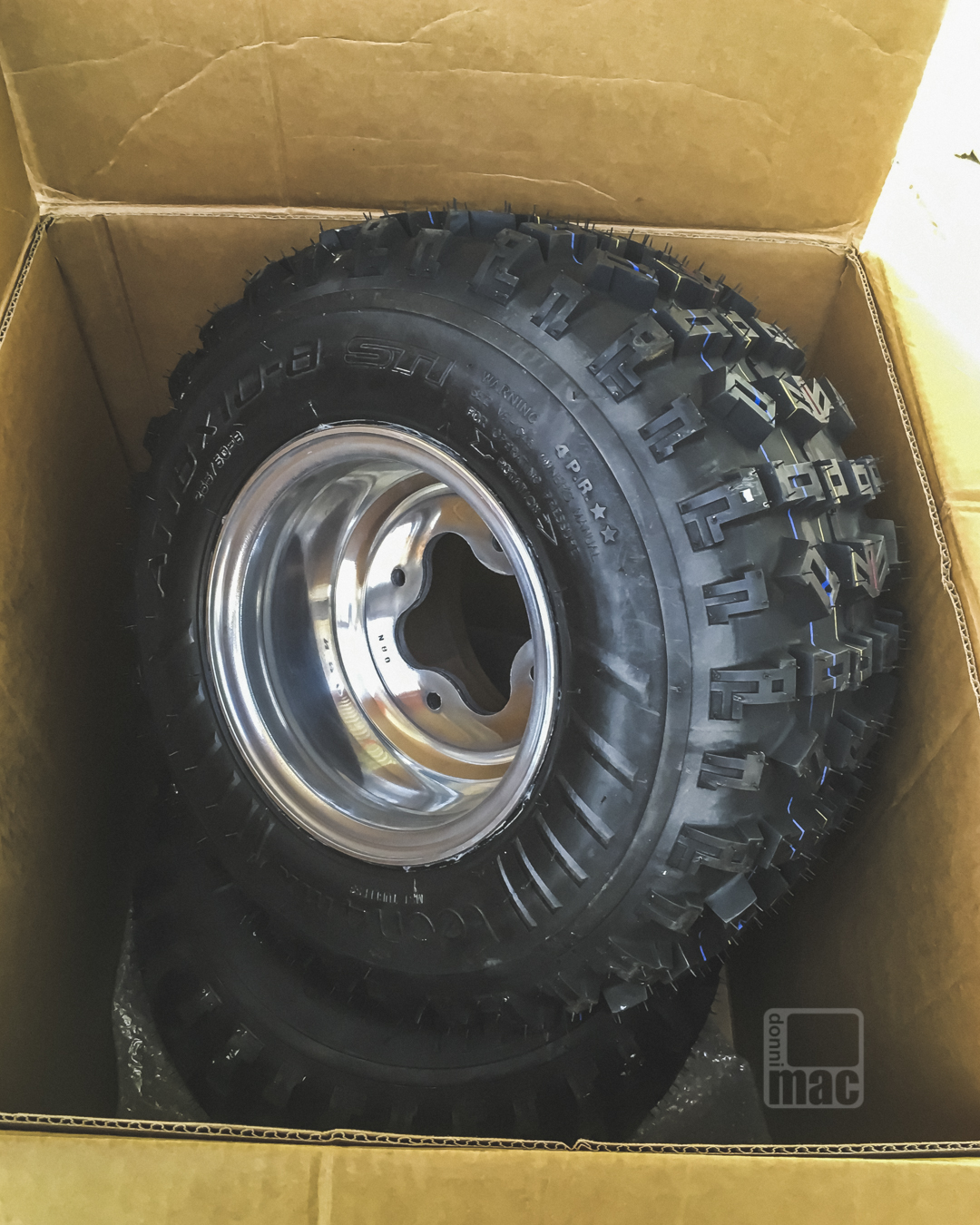 ---
Installing before the first start a new Hardline Products Hour Meter/Tachometer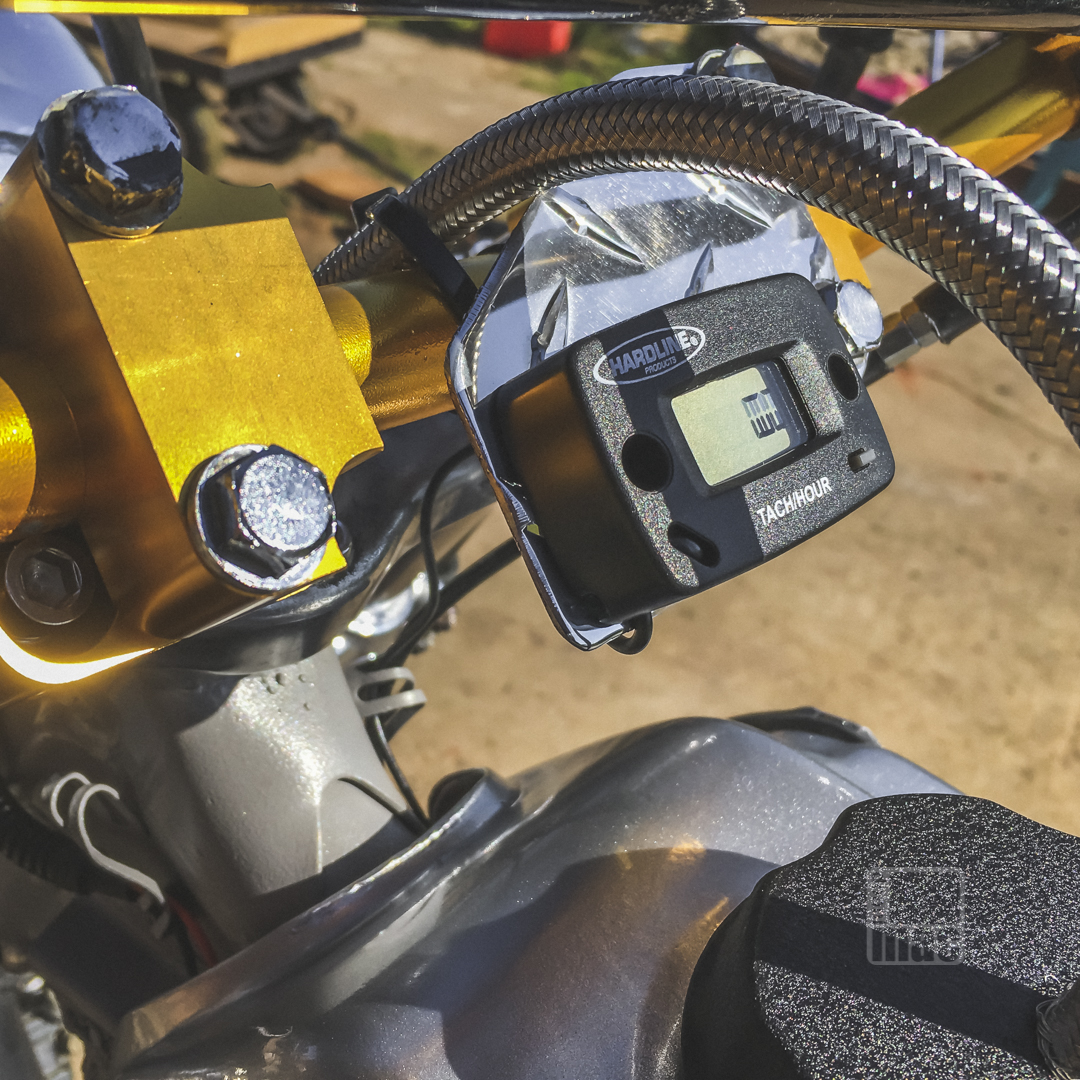 ---
Honda ATC 200x Harbor Frieght Predator 212cc conversion almost complete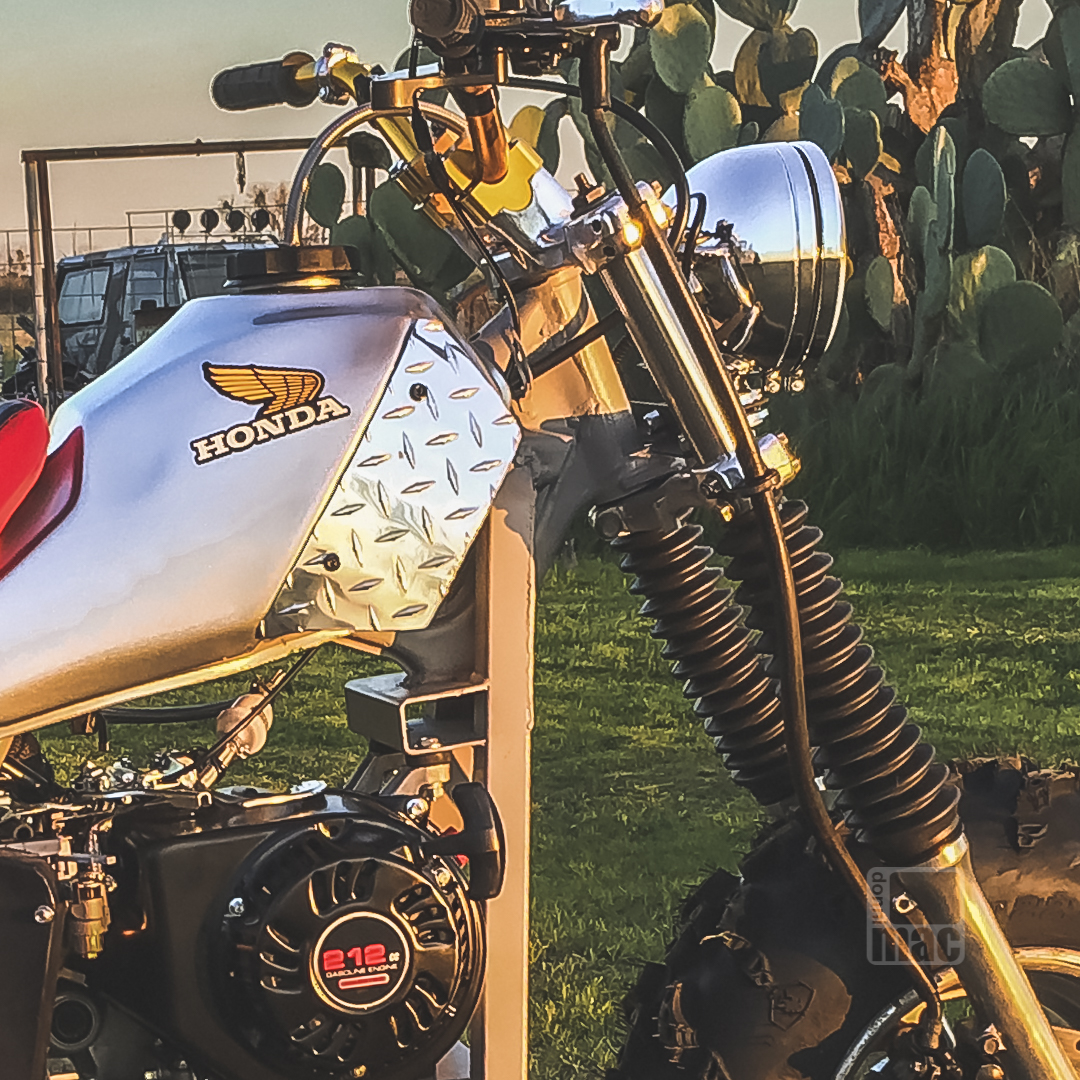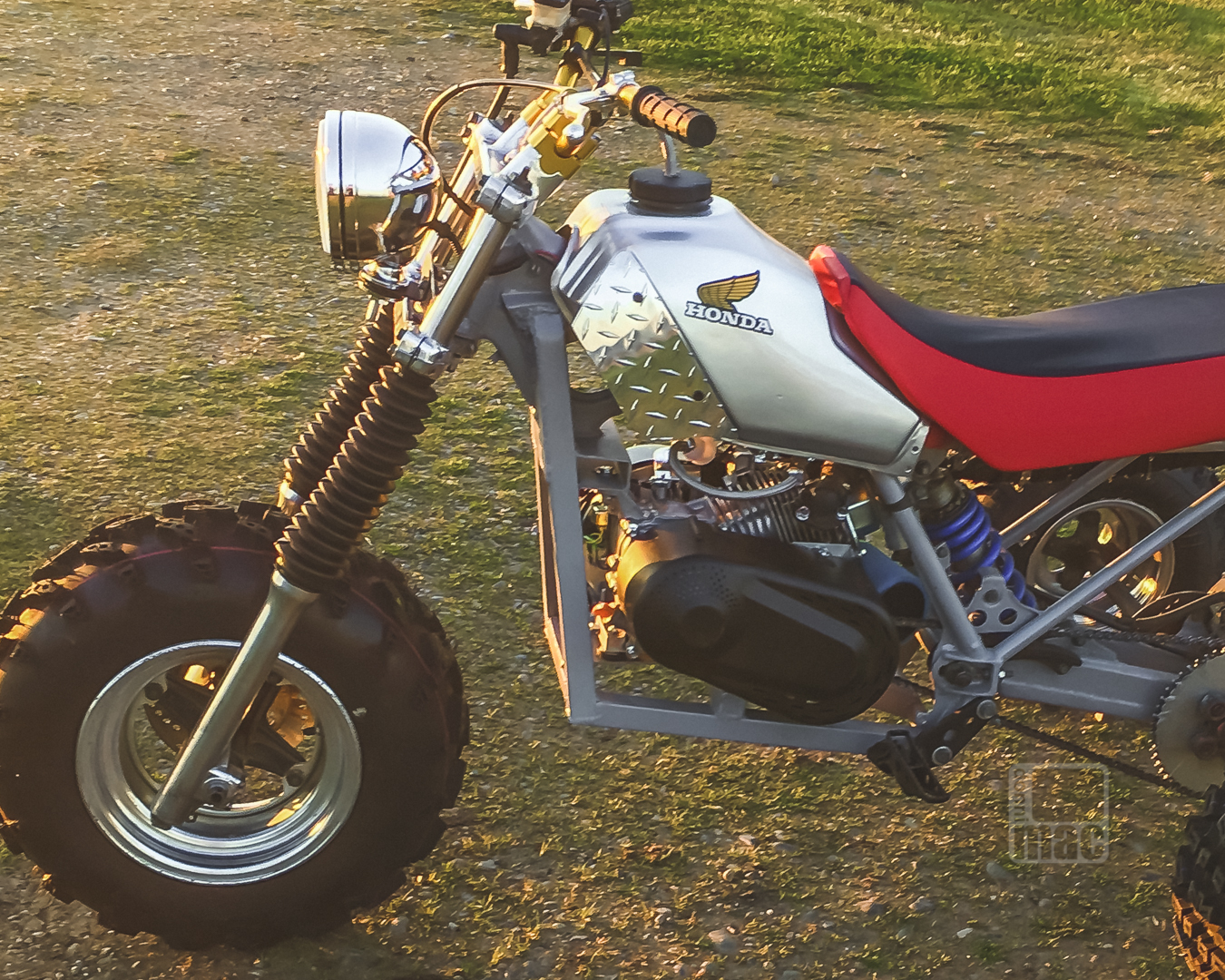 ---
Little more tank polish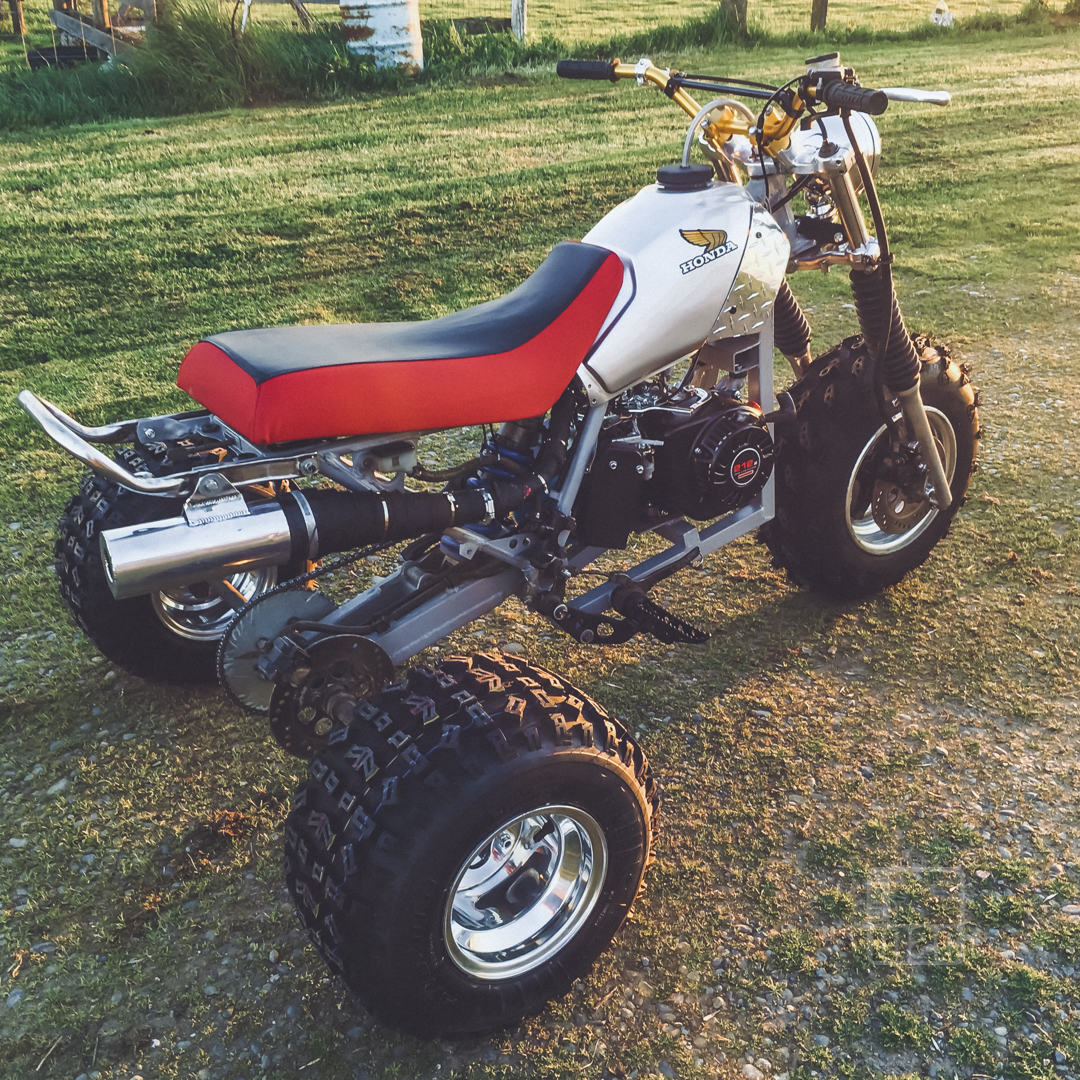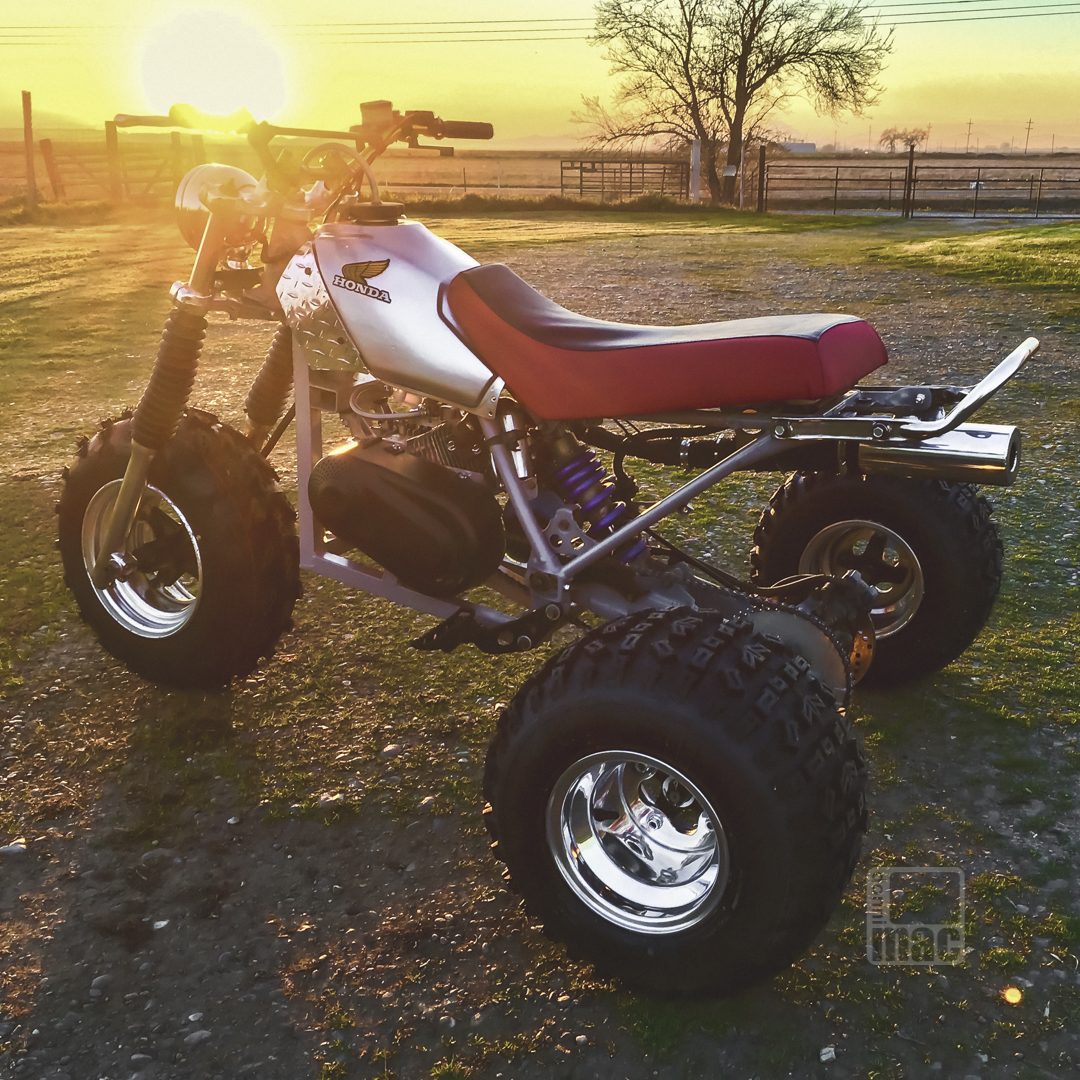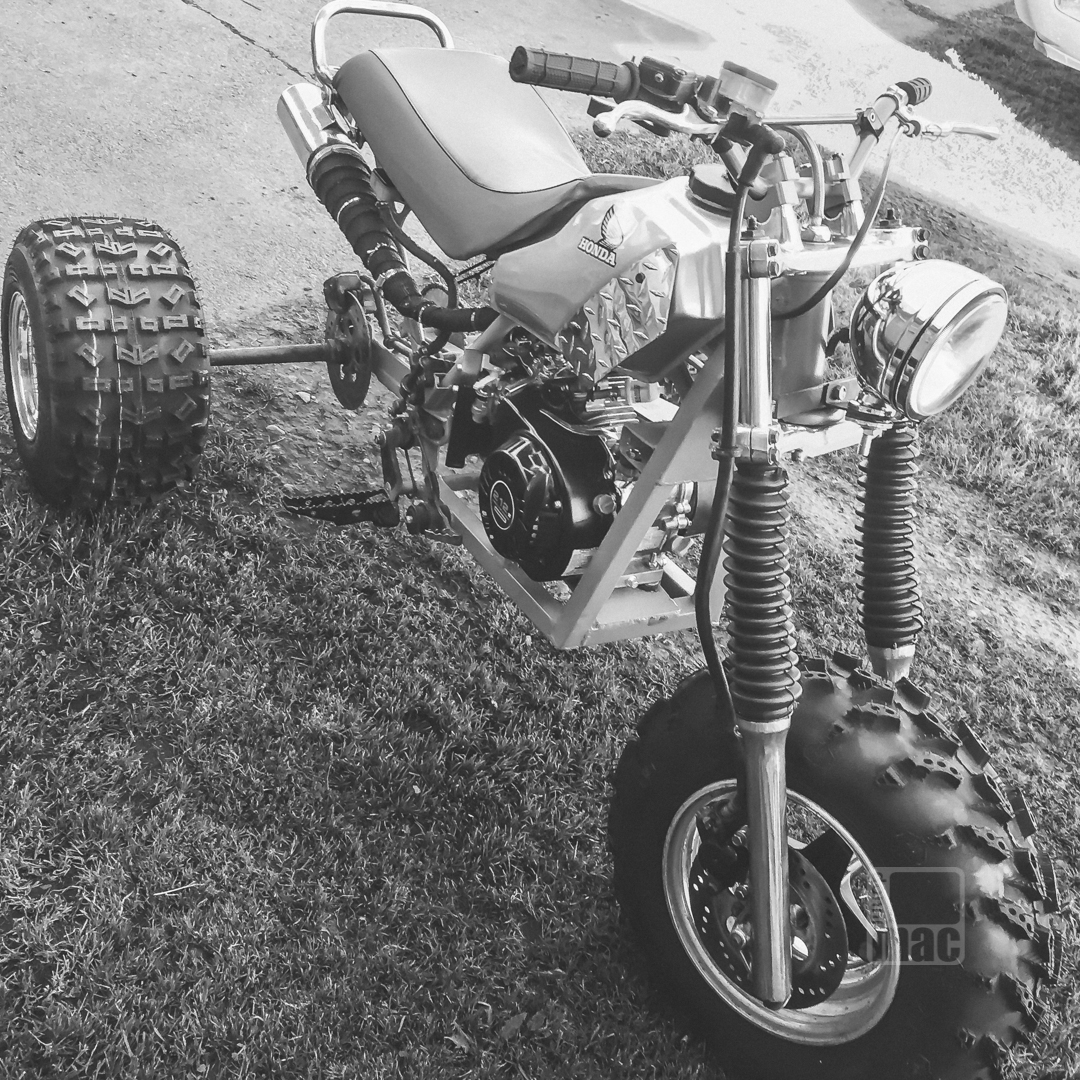 ---
MORE TO COME!
---
NOTE: All images are Copyright © 2018 Donni Mac All rights reserved
RE-POSTING;
DO NOT
crop out the watermark!
DO NOT
re-edit the image!
DO
credit the work @DonniMac
Contact Donni Mac
for all inquires
NOTA: Todas las imágenes son Copyright © 2018 Donni Mac Todos los derechos reservados
PUBLICACIÓN; NO recorte la marca de agua! ¡NO vuelva a editar la imagen! HAGA crédito al trabajo @DonniMac
Contacto Donni Mac para todas las consultas